Actor (AEA) / Director / Voice Over Artist
February - April 2015
Once again, joining the Arden Theatre Company team, Jonathan will work as one of the Assistant Directors for their upcoming production of William Shakespeare's MACBETH.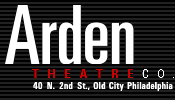 Collaborating with the Arden Theatre Company for the 3rd time, Jonathan will serve as Assistant Director to the world premiere of Michael Hollinger's play,

UNDER THE SKIN

!
"

Under the Skin

explores the question: what does it mean to give a part of yourself to someone else?"
January - March 2015
May 2014
Stepping behind the microphone, you can hear Jonathan voice the recurring character, Alain, in the Pokémon anime series episode "Mega Evolution Special I."
April / May 2014
Joining the Arden Theatre Company team once again, Jonathan returned behind the scenes as the Assistant Director for INCORRUPTIBLE which ran May 22 - June 22, 2014
April 2014
Joining Alaine Aldaffer (Casting Director

for

Playwrights Horizons

),

Jonathan

and

14 other actors journeyed to Playa Guiones, Costa Rica, and participated in Alaine's Actors Workshop & Retreat.
January - March 2014
Jonathan returned to New Milford High School, his hometown alma mater, for the third consecutive year to direct the annual spring production:
November / December 2013
Marking his first time serving as Assistant
Director, Jonathan joined 1812 Production's creative team for their original production of THE BIG TIME: NEW VAUDEVILLE FOR THE HOLIDAYS which brings the steamer trunk circuit into the 21st century with original material and classic comedy stylings.
October/November 2013
Jonathan returned to Delaware Theatre Company as Max in LEND ME A TENOR which ran October 16 through November 3!
Jonathan spent the entire month of June alongside artists from around the world to study with Anne Bogart and members of SITI Company during their summer workshop while collaborating on a new work titled STEEL HAMMER.
As the Professor in SOUTH PACIFIC at Delaware Theatre Company, performances in Wilmington, DE were well received.